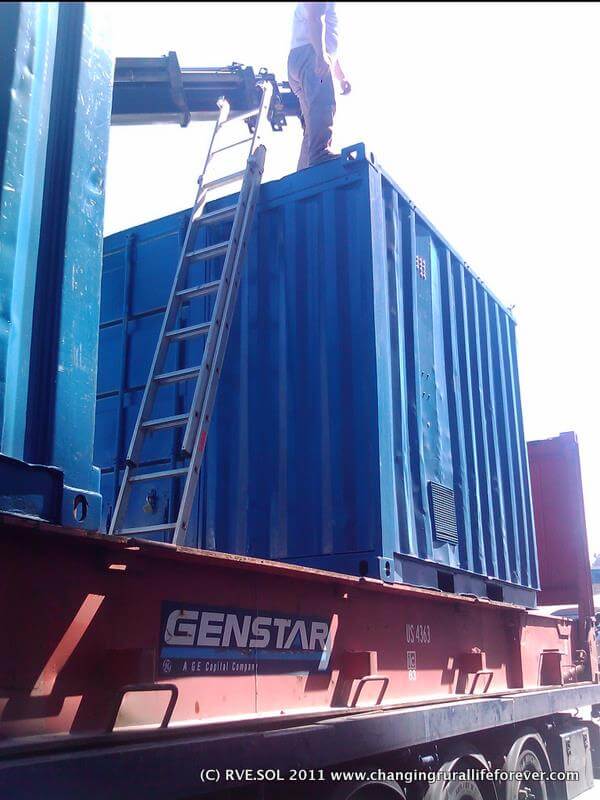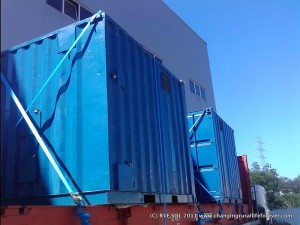 Seeing is believing – we have finally shipped our first prototype rural village energy solution to Sidonge, Kenya!
After 9 months of search for seed finance, prototype development and test, multiple burst biogas digestors (!), consumer energy demand cycling and finally production lock down, our first two RVE Mark I units have left our production site, Mombasa bound!
It's been a long, hard but very rewarding and educational sweat – looking forward to getting some "bush" time again and seeing the product working in the rural African environment. I can't wait to see the prototypes initiating the positive change in the lives of the local rural population.
We will continue to document this amazing journey. Stay tuned.