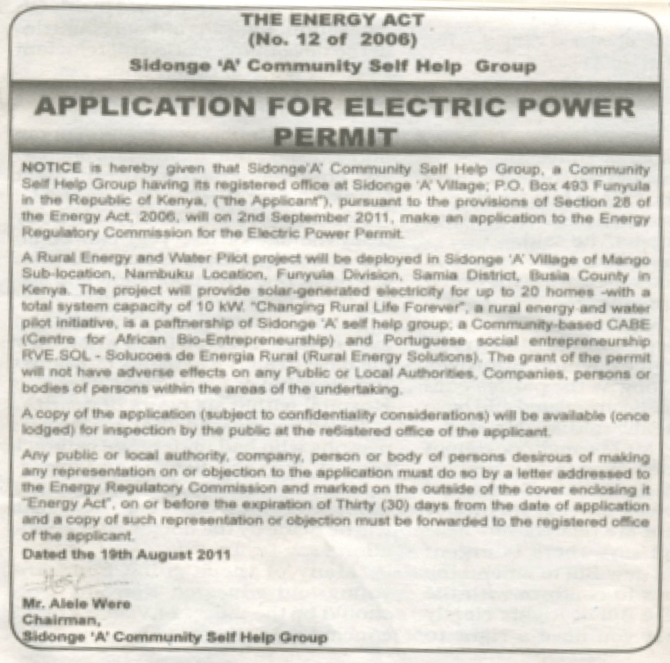 Self help group applies for electricity generation and distribution permit!
In november of 2010, when I visited Sidonge "A" for the first time, the community was being evaluated as a potential pilot site. Just nine months later, we have helped them form a community utility service self help group that will run a business, generate electricity, biogas and potable water – they will sell these services to community members and so kick start a cycle of micro-ecomnomic development that will change their lives forever. Below an article placed in the Kenyan Daily Nation newspaper communicating such per the local laws.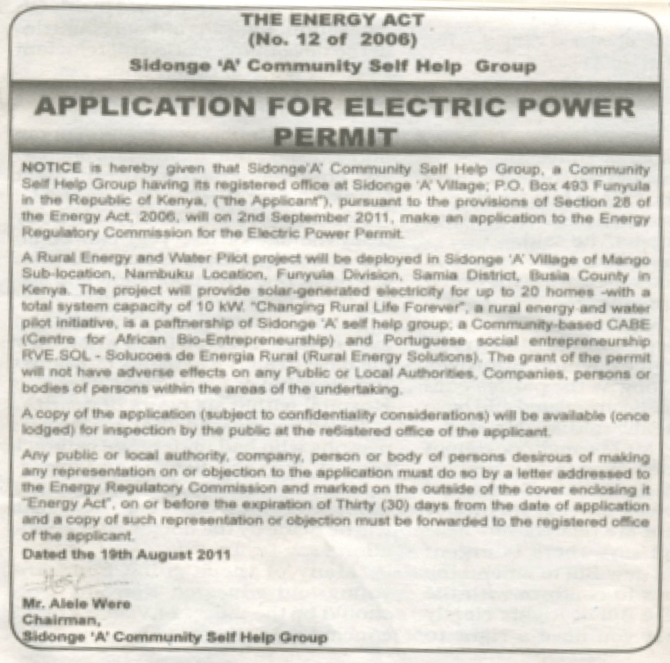 Next week we start our installation in Sidonge, soon we'll be posting more content. Please use our social media toolbar at the bottom of this page to tell your friends. Spread the word and help reduce poverty and Change Rural Life Forever.