Partners
Securing working mutual, partnerships are fundamental to our success – from local organisations connected at the grass-roots level to international technology and know-how providers, we believe in the "sum of all parts" as being the most efficient way to reach scale. Our current partners are outlined below. Read more about our partners below:
Centre for Africa Bio-Entrepreneurship | EST – Empresa de Serviçios Técnicos Lda. | Seccua GmbH | Visual Translations | getFound Ltd.
Centre for Africa Bio-Entrepreneurship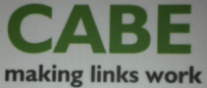 "Changing Rural Life Forever" chose to partner with the Centre for Africa Bio-Entrepreneur-ship (CABE) because of their expansive experience in indigenous agriculture and their values, closely aligned with ours, of integrity, trust, commitment to change and "can do" attitude. Their local indigenous agriculture know-how and reputation within the communities in which they work pushes forward our ambitions for our Pilot Project in Sidonge.  CABE will be conducting an independent agronomics study; together we plan to demonstrate how organic fertiliser derived from our biogas unit enhances agricultural land soil, resulting in more bountiful and higher quality crop output.
Contact Info:
Dr. Hannington Odame
P.O Box 1285-00100, Nairobi, Kenya
Telephone (main): +254 (20) 600-040
Website: www.cabeafrica.org

EST – Empresa de Serviçios Técnicos Lda.

Founded by one of "Changing Rural Life Forever"'s investors, Mario Rodrigues, it's core business activity is focused on industrial electrification, illumination, automation, renewable and efficient energy systems, instrumentation, data networks and climate control, EST develops, in partnership with clients and providers, technical and economical solutions to satisfy daily problems. The result of this focus and commitment is a series of long lasting partnerships with prestigious national and international entities.
EST is partnered with RVE.SOL to manufacture our Rural Village Energy Hub (RVE)  – EST's ISO9001:2008 quality certification ensures that our products meet the relevant quality standards.
Contact Info:
Rua da Granja, 10 B – Boa Vista, 2416-905 Leiria, Portugal
Telephone (main): +351 (244) 850-900
Website: www.est.pt

Seccua GmbH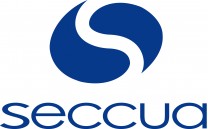 The global technology leader in the field of standardized ultra-filtration systems. Ultra-filtration is a modern technology for drinking Water Purification which is used to completely remove bacteria, viruses, parasites, sediments and red discolouration of the water by iron without any use of chemicals. Seccua provides us with their leading edge water filtration technology.
Contact Info:
Krummbachstr. 8, D-86989 Steingaden, Germany
Telephone (main): +49 (8862) 91172-10
Website: www.seccua.de

Visual Translations

Visual Translations is a communications firm that uses imagery to convey business stories quickly, clearly, and with a memorable impact.
Our goal is to improve the clarity and speed with which your story can be told to audiences. Do you have an important process change, marketing message, or complicated service to deliver? Visual communications have been scientifically proven superior over words alone.

We help companies reach their objectives through presentations that use visual effectively. Most everything a company does is a form of communication- from proposal to payment. Identity systems, working processes, websites, recruiting, training, and all other activities benefit from an understanding of perception and how to influence outcomes.
Contact Info:
Mark Allen, Founder & CEO
Email: mark@visualtranslations.com
Website: www.visualtranslations.com
getFound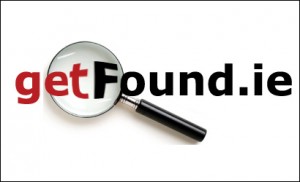 getFound provides Internet Marketing services to companies who do or wish to do business on the Internet. We offer our clients clear, cost effective solutions to operating online. These include getting your company indexed by search engines and found by end users (potential users). We have years of experience working with businesses seeking to benefit from using the Internet as a marketing and sales tool. Our goal is to provide exceptional internet marketing support services including software and education to small businesses, non-profit and government organizations, so they can leverage the internet's unique reach to increase customers and sales.
Confact Info:
Des Mc Carthy, Founder & CEO
Email: des@getfound.ie
Website: getFound.ie – Internet marketing